2023 Marshalton Triathlon Results
2023 Marshalton Triathlon Race Day Photos
Pedal, paddle and pace through the scenic and historic landscape of Chester County on October 6, 2024 as the popular Marshalton Triathlon returns in its 50th year. First run in 1973, the race is considered one of the longest running triathlons in the country. Community members, families and teams from near and far gather every year on the first Sunday of October–also known as Marshalton Triathlon Day–at the Marshalton Inn and Four Dogs Tavern located in the quaint village of Marshallton to participate in this premier community sporting event.
Join us on Sunday, October 6, 2024 at 7am!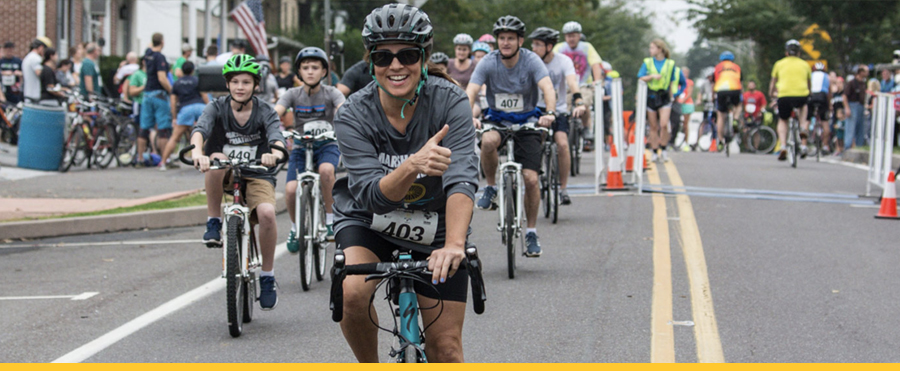 Leg 1 - Pedal

2.3 Mile Downhill Race to the Brandywine

The Triathlon kicks off in front of the West Bradford Fire Company firehouse with a 2.3 mile ride through the historic village of Marshallton passing two notable sites associated with the life of Humphry Marshall. The first, Humphry Marshall's burial site at the Bradford Friends Meeting cemetery, will be located on the left side as you exit Marshallton. Continue pedaling along West Strasburg Road passing the Humphry Marshall house site at the corner of Northbrook Road on your right. Next up is a brief exhilarating downhill as you make your way to the Northbrook Canoe Company.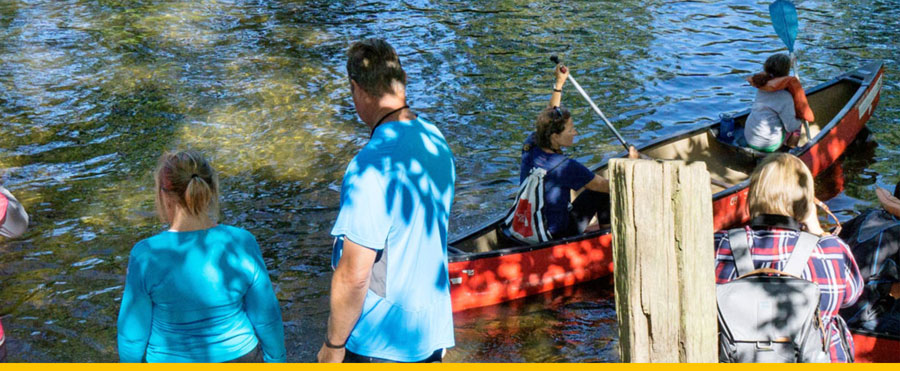 Leg 2 - Paddle

2.3 Mile Two-Person Canoe Race on the Brandywine River
Just before crossing the Brandywine River bridge to start the second leg of the race, keep an eye out for a sign identifying the birthplace of Humphry Marshall in front of Castle Rock Farm on Northbrook Road. Then let the paddling fun begin as the crew at Northbrook Canoe Company assists you and a partner into a canoe for a refreshing 2.3 mile paddle along the Brandywine. The water level of the Brandywine determines the challenge of the next 2.3 miles and the pros from Northbrook Canoe Company are on hand to assist along the way.
Leg 3 - Pace

2.4 Mile Fast Walk Through the Back Trails of Chester County
Now onshore, participants walk briskly for the Pace Leg. The course starts on paved surface that leads to a lush forest path. Warning! Race marshals will disqualify runners.
Leg 4 - Pedal

2.3 Mile Return to the Finish Line at The Inn

Everyone is back on their bicycles and pushing hard for the finish line now. The challenge of this final leg is the uphill on Northbrook Road, with the firehouse finish line just around the corner. Finishers then join family and friends for a well-deserved pat on the back and refreshments and entertainment at the Triathlon Festival. Congratulations!